100% of Public Donations Fund Research
Employer Match - Double your Impact!
Matching donations add up fast, and many employers match donations. Check here to see if your employer matches, and help even more! When applying for Employer match funds, search for us by any one of the following:
The Naya Foundation

No More Kids with Cancer

EIN number 47-3573433
Set your Amazon account to donate automatically!
Change these facts and stand up for kids*:
Cancer is the leading cause of death by disease in children.

Most children with cancer are treated by drugs developed in the 1950s - including Naya.

1 in every 285 children in the U.S. will be diagnosed with cancer.

Every 3 minutes, a child is diagnosed with cancer somewhere in the world.

Every day, over 200 children will die from cancer

Children who don't survive lose 71 years of life.

About 1 in 4 kids will not survive beyond five years.

About 35% of children diagnosed with cancer will die within 30 years of diagnosis.

More than 90% of childhood cancer survivors will have a significant health related issues by the time they are 45 years of age, including side effects that lead to death.

Only three new drugs have been approved for use in children cancer treatment in 30 years –compared with hundreds of drugs that have been developed specifically for adults.

A child's probability of surviving cancer is poor in less-developed countries
Share Your Enthusiasm and Challenge Your Friends!
Use our badges to brag, spread the word and challenge your friends. Don't forget to #mustardchallenge and #nomorekidswithcancer.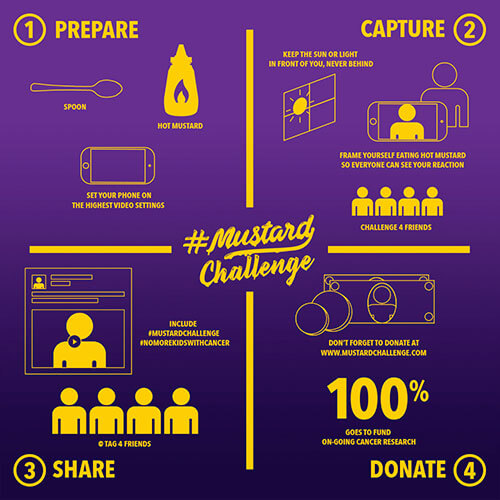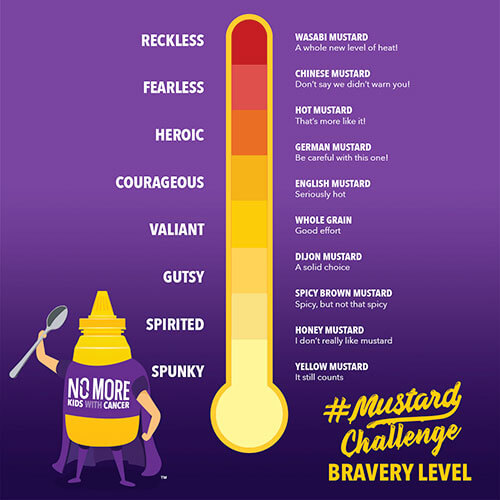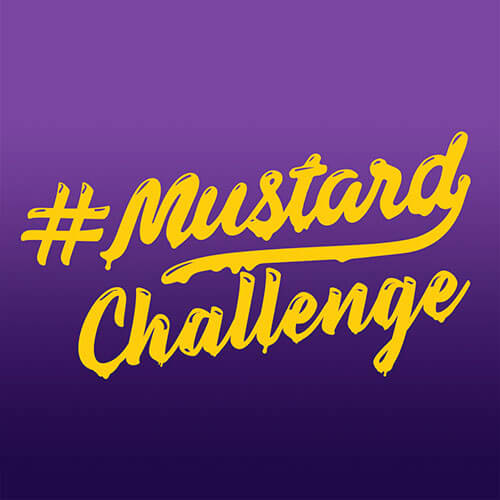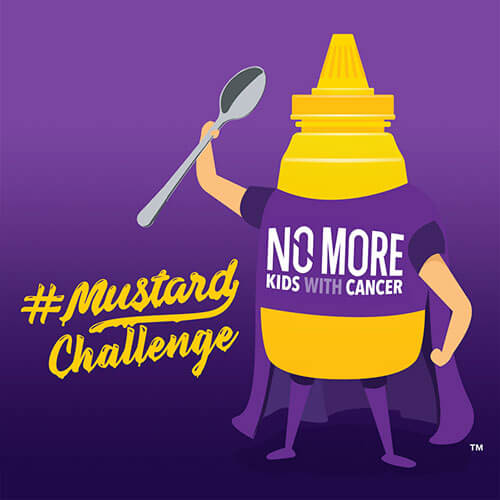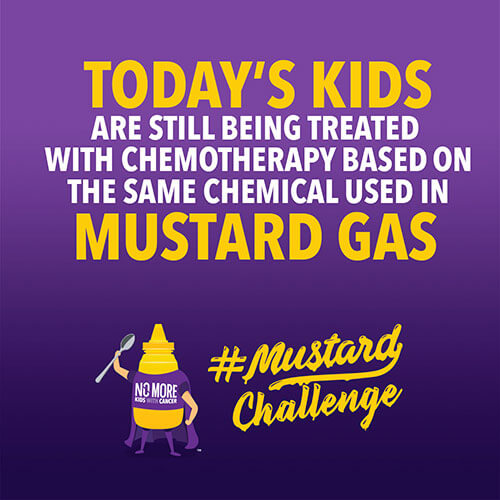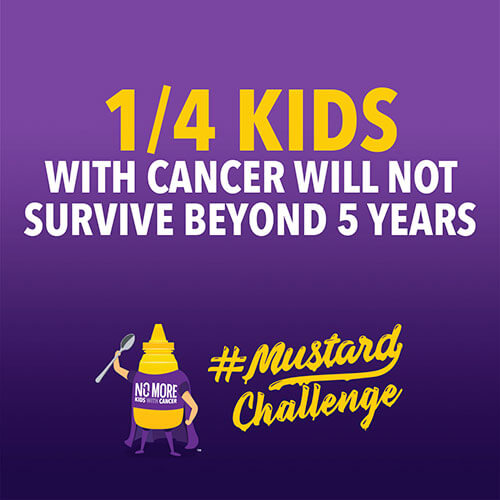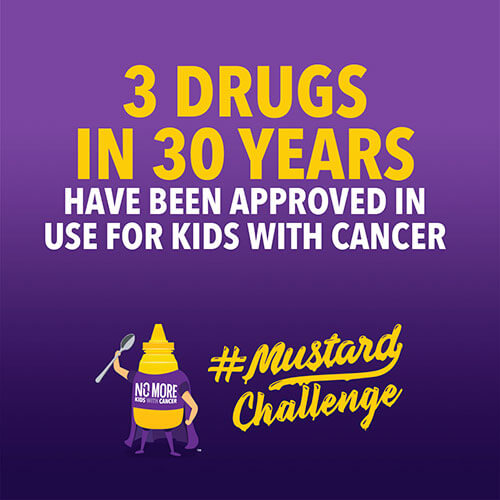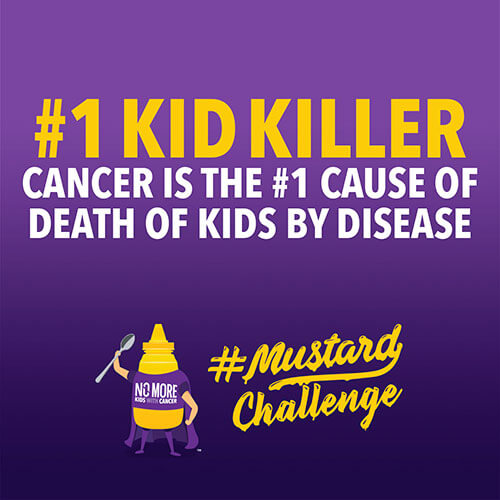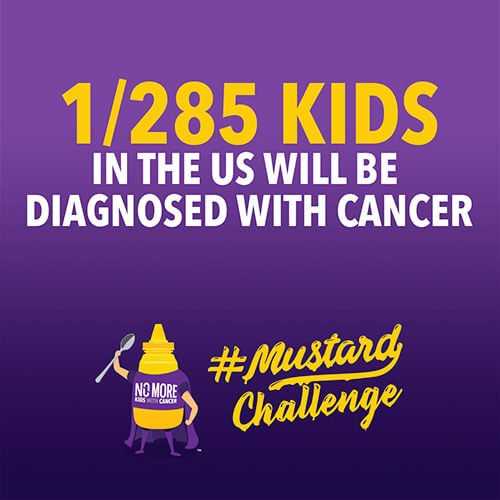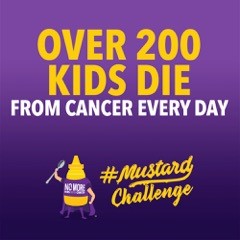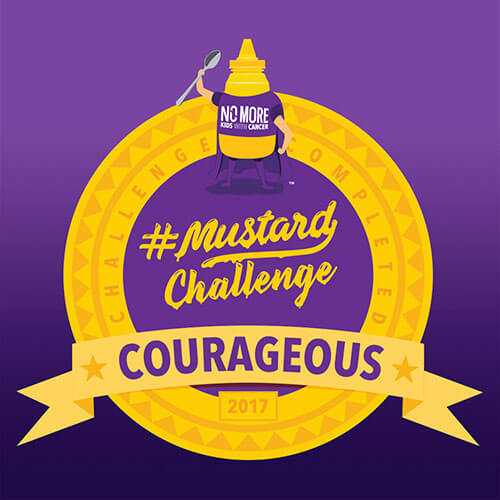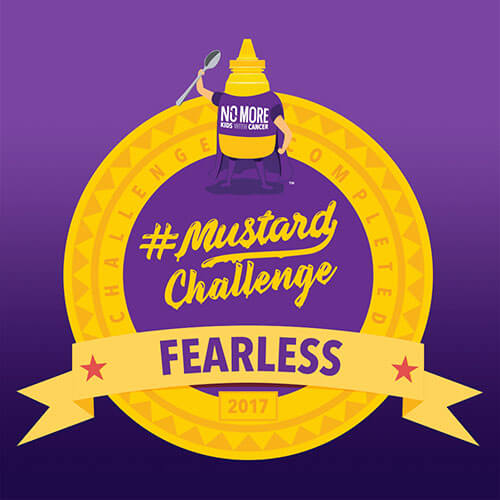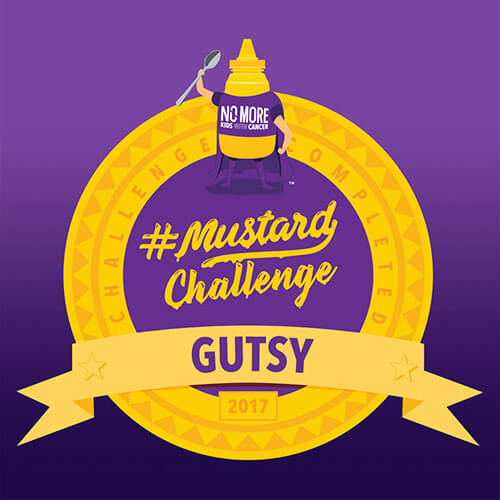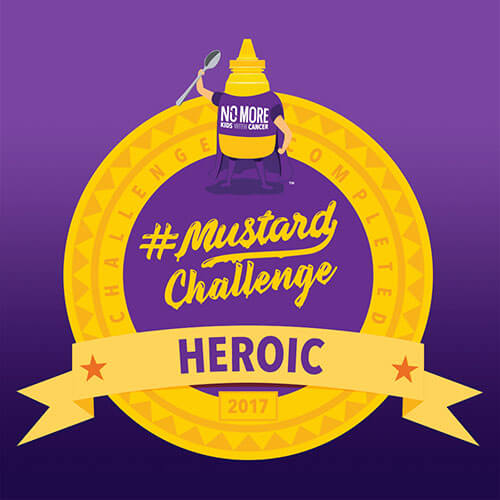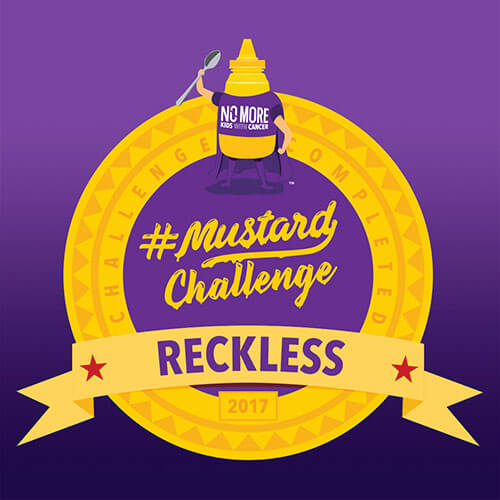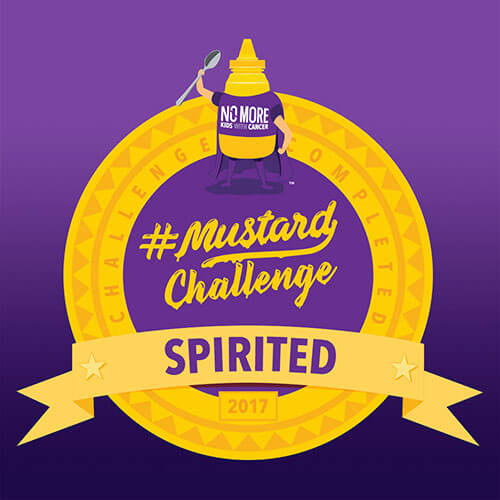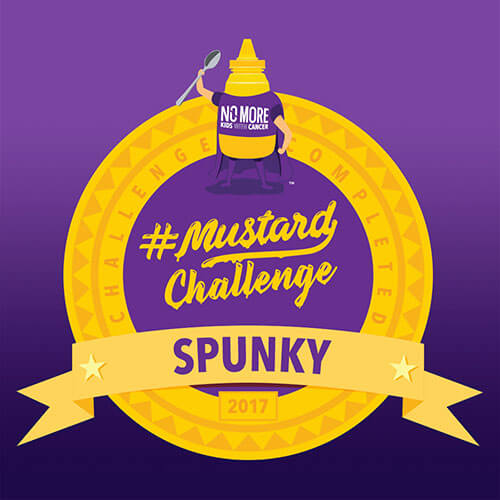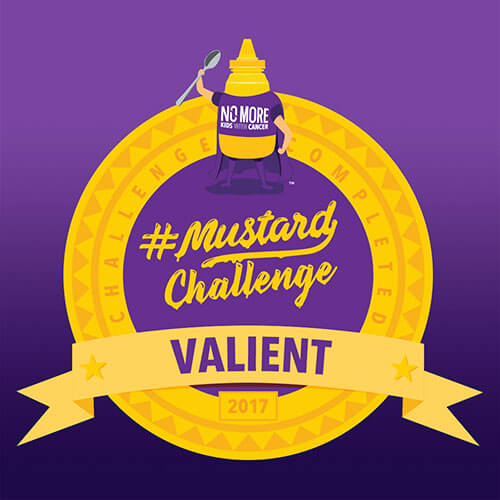 *Statistics from American Cancer Society, World Health Organization, International Agency for Research on Cancer (IARC), ASCO, NCI, CAC2.org cancer library, Children's Oncology group